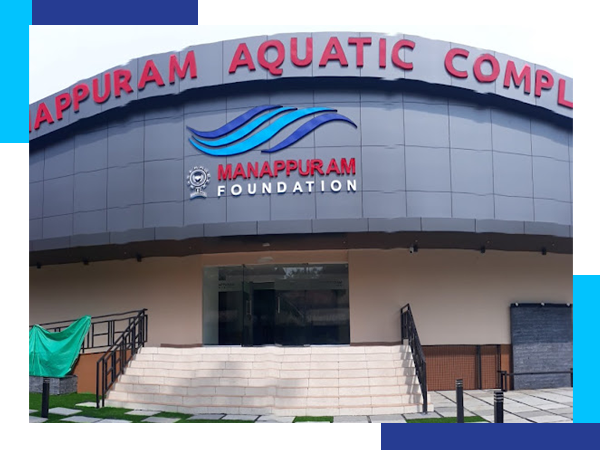 ABOUT MANAPPURAM SWIMMING ACADEMY
Manappuram Swimming Academy  located at Painoor, Valapad is the first of its kind in the locality built to international standards with all modern amenities for swimming enthusiasts. The Aquatic Complex boasts of a semi Olympic sized swimming pool, showers, changing rooms and ample parking area.
Swimming being a relaxing and peaceful form of exercise which improves flexibility, tones muscles, builds strength, helps maintain healthy weight, healthy heart & lungs and provides a pleasant way to cool down on a hot day, the Aquatic complex is in lines with our objective of creating a healthy and happy community.
The Aquatic Complex was inaugurated by our Managing Trustee Mr. V.P.Nandakumar and was made available to the public in October 2021.