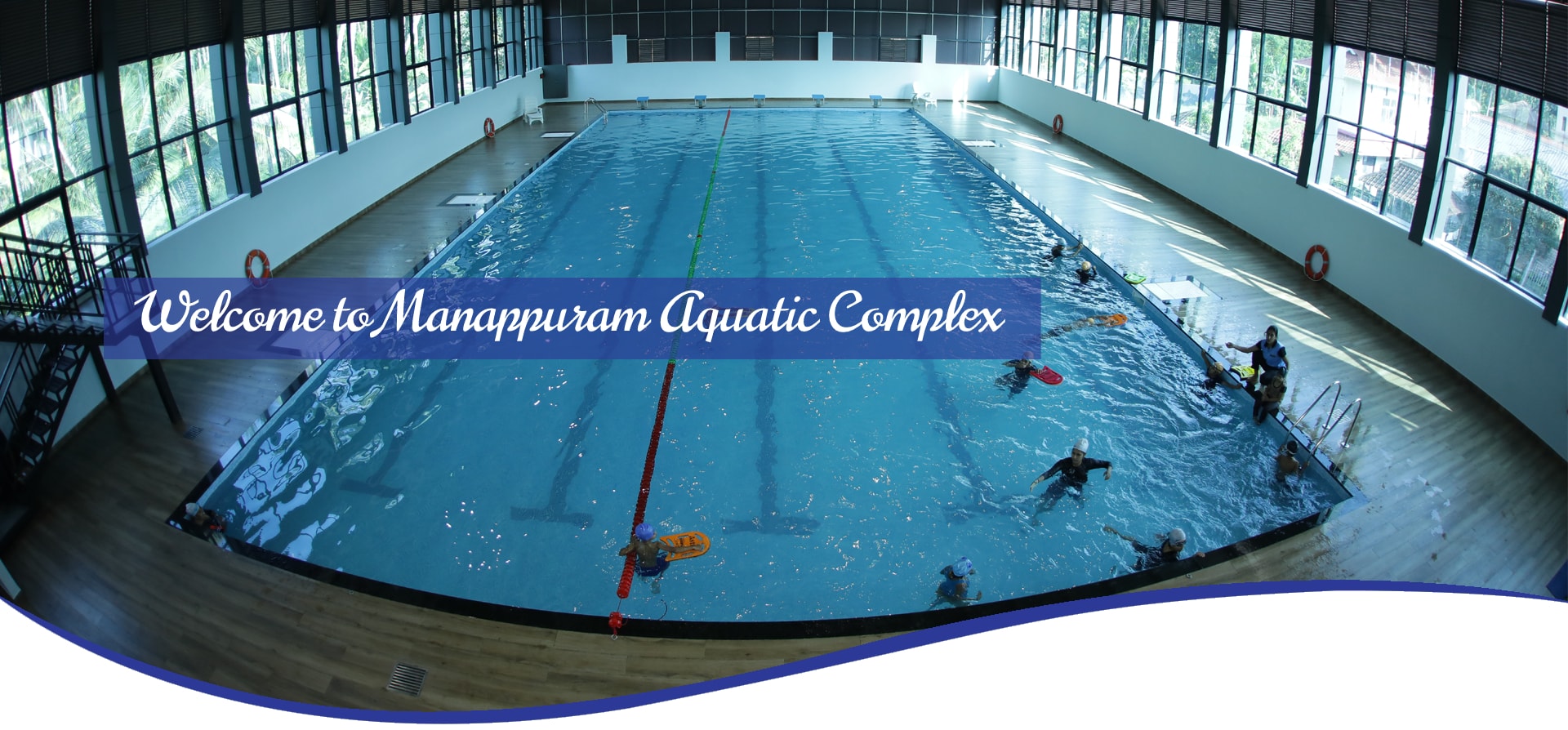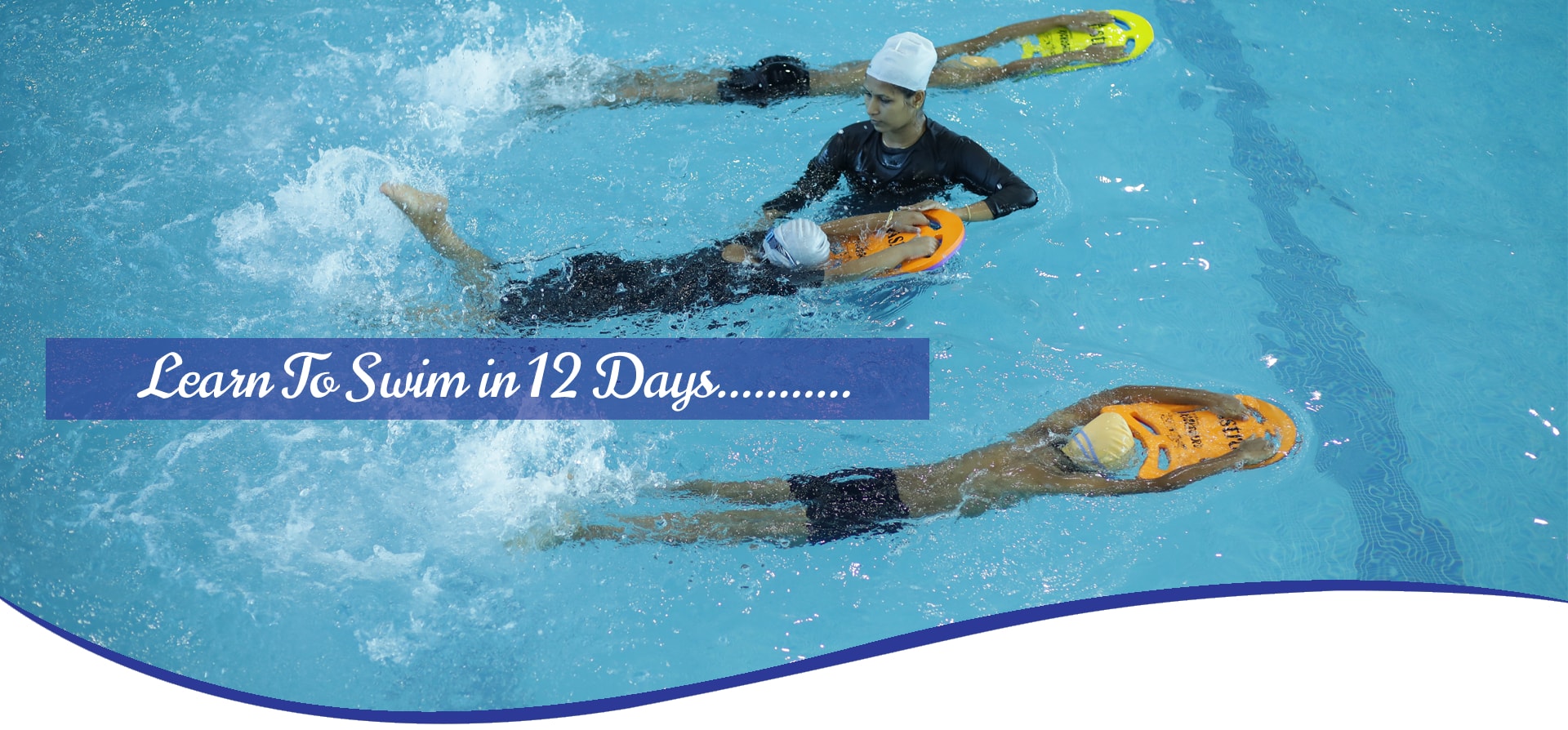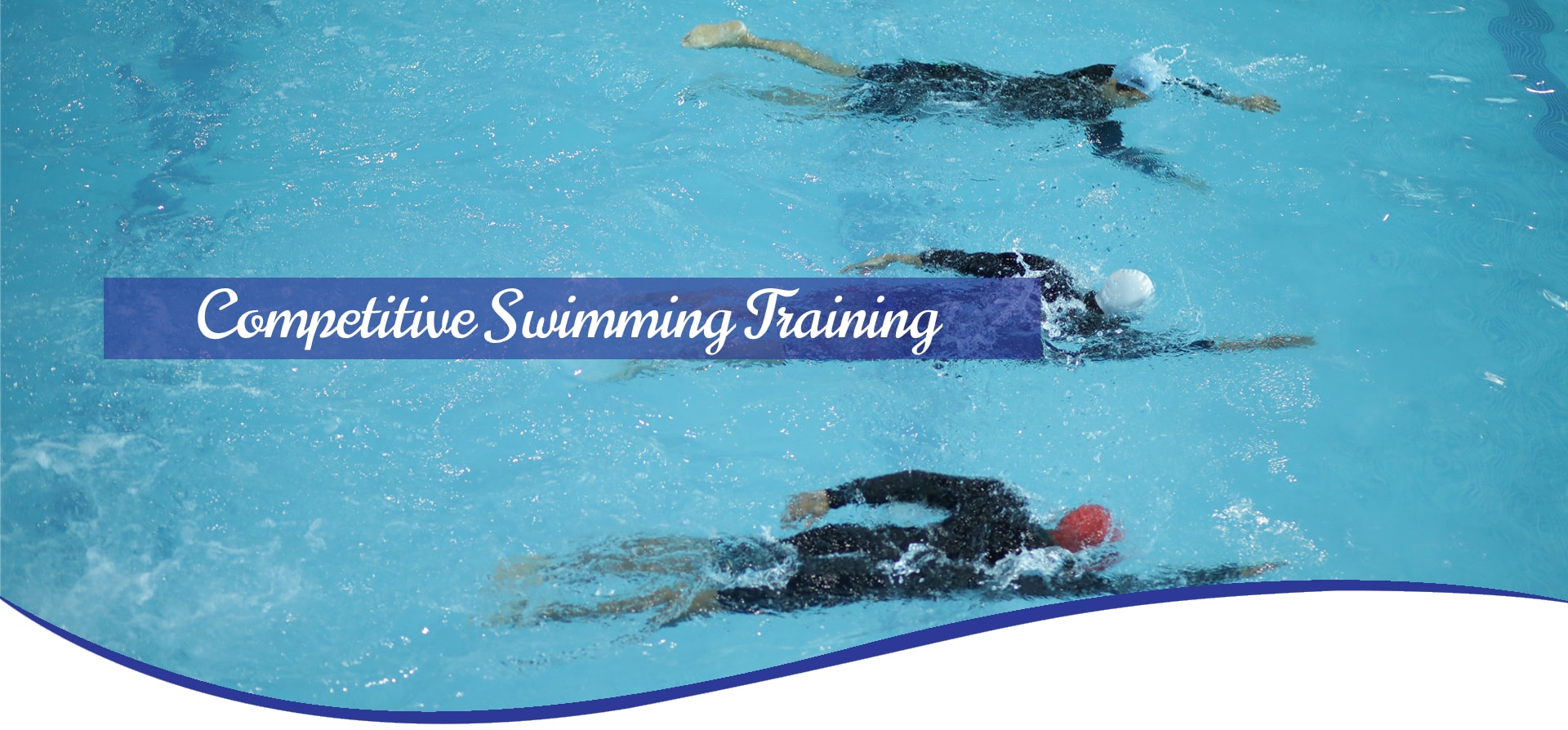 auaqti-homeslider-manappuram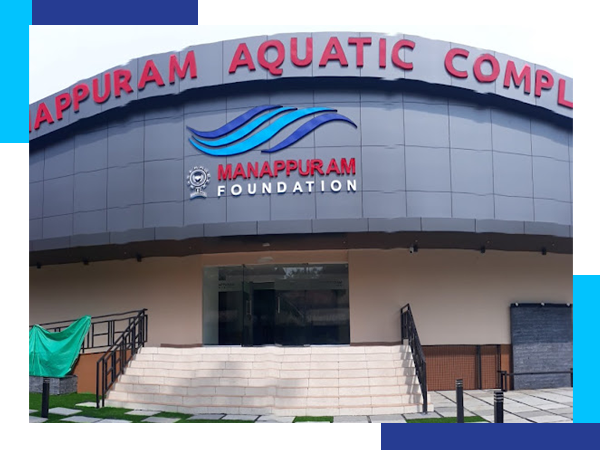 WELCOME TO MANAPPURAM AQUATIC COMPLEX
Manappuram Aquatic Complex located at Painoor, Valapad is the first of its kind in the locality built to international standards with all modern amenities for swimming enthusiasts. The Aquatic Complex boasts of a semi Olympic sized swimming pool, showers, changing rooms and ample parking area.Swimming being a relaxing and peaceful form of exercise which improves flexibility, tones muscles, builds strength, helps maintain healthy weight, healthy heart & lungs and provides a pleasant way to cool down
WHY CHOOSE US ?
Manappuram Aquatic provides solution for every need in the sport of swimming. We believe in the "Communicate, Educate and Motivate. Policy to make swimming known to everyone

COMPETITIVE SWIMMING TRAINING

LADY TRAINERS
AVAILABLE

FLEXIBILITY
SLOTS


INTERNATIONALLY QUALIFIED COACHES


SWIMMING CLASSES FOR ALL AGES

BASIC ADVANCED TRAINING & COMPETITIVE TRAINING

UNIQUE TEACHING
METHODS


EXPERT POOL
MAINTENANCE


FOR ALL AGES AND
ALL ABILITIES

LEARN TO SWIM FOR BEGGINERS AND & ADVANCE LEVEL

SWIMMING POOL ACCES FOR PUBLIC

LIFEGUARD
SURVILIANCE

Our Range of Services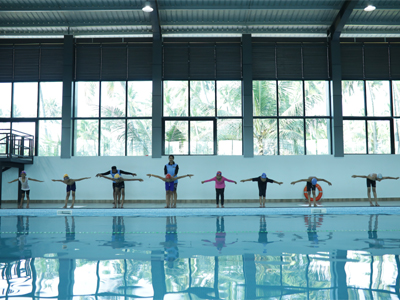 SUMMER SWIMMING CAMPS
While summer is a wonderful time of the year for splashes in water, the Manappuram Aquatic organises Summer Swimming Read More..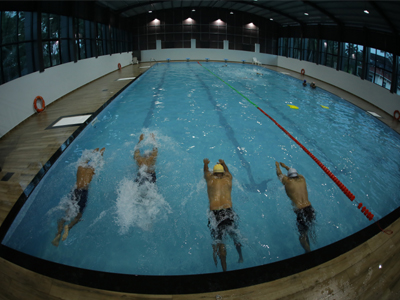 LEARN TO SWIM PROGRAMME
The programmes offer learn-to-swim lessons architectured to fit all, irrespective of age, gender or level of expertise.Read More..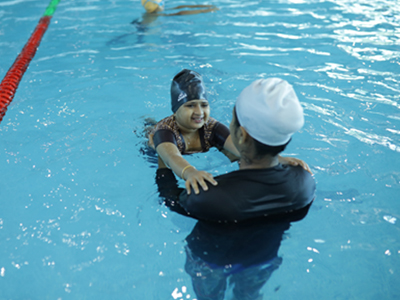 LADIES & CHILDREN BATCHES
Ladies and children can make safe use of the swimming pool as they can as well choose their suitable batch timings. Read More..
Our Gallery

Meet Our Happy Clients